Murlough Bay is a true hidden gem of the North Coast.
Secluded, serene and one of the most picturesque bays in Ireland, on a clear day Murlough provides excellent views of Rathlin, the Mull of Kintyre, and the western isles of Scotland. Discover a landscape once described as a 'momentary glimpse of Eden', one deep in the heart of the local community, and lately a filming location for the Game of Thrones. Let our guides take you on a walking tour of a rich heritage stretching back thousands of years.
From the remnants of one of the earliest coal industries in Ireland, to the ancient religious sites, or hear why Roger Casement, the Irish patriot and pioneer of international human rights investigations, wished to be to be buried in this hidden valley. Learn about the methods of farming and fishing that shaped the local area and sustained local families, the plantation of Scottish Gaels prior to the Wars of the Three Kingdoms, or the sites of the Ulster Cycle of storytelling. We use only locally born guides who have a connection to these lands for generations. The different walks lead us along beautiful coastline, gently sloping hills, through forest and sheep country, and if we are lucky we might see some of the wild goats or the mythical white deer that roam the area. Nine Glens walking tours offer a series of guided walks in this area, starting from one of the three car parks depending on the route. All walks are considered moderate to difficult.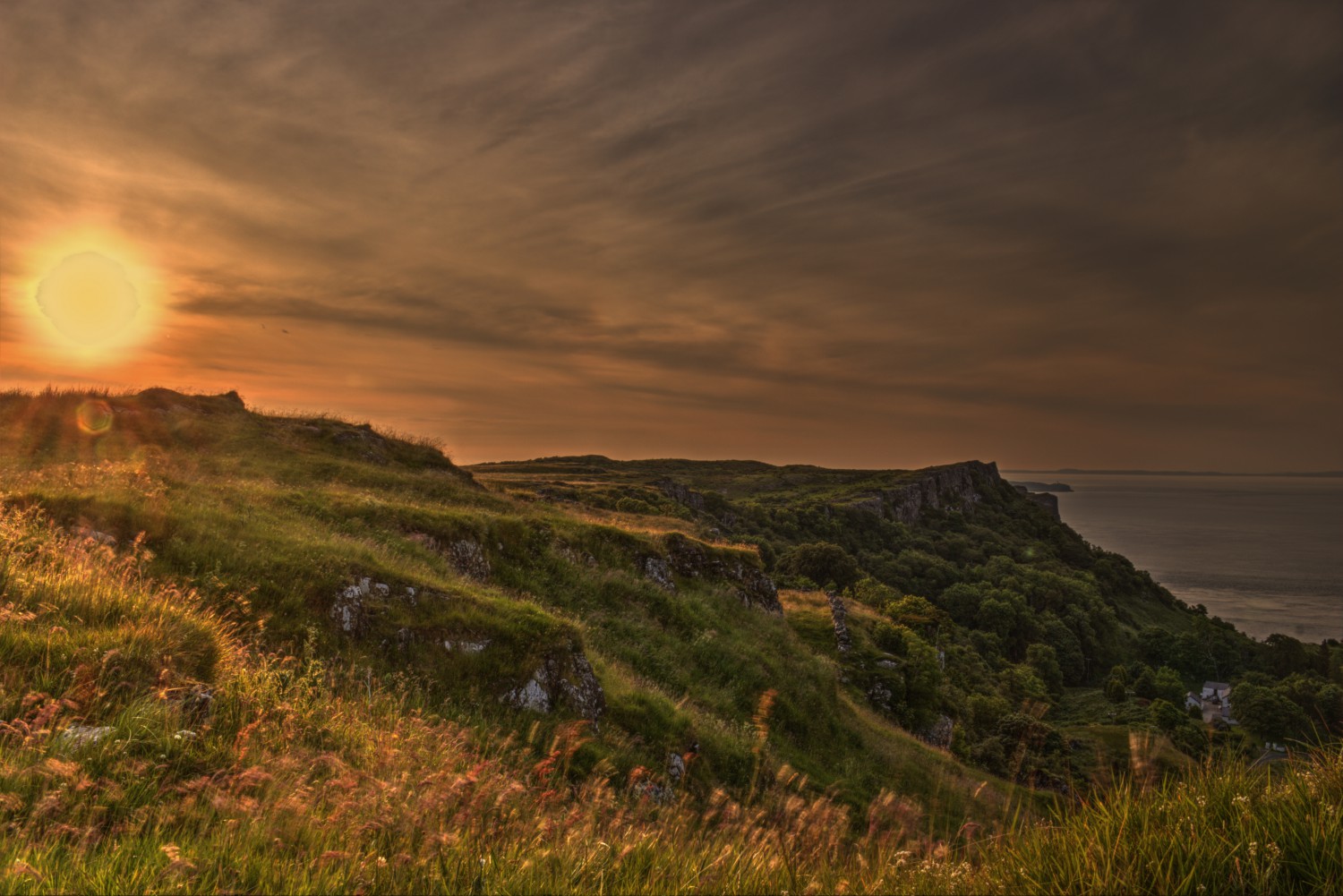 Length: 2.5 miles
Duration: 3 hours
Difficulty: Moderate-Difficult (some steep hills and wet ground)
Meeting Point: First Public Car Park, Murlough Bay.
Price: £15 pp
NO DOGS ALLOWED